ILoveSoFla.com
South Florida Real Estate
Archive for the 'Neighborhood News' Category
EWM Realty International, Inc. had another amazing week.  Our Coral Gables office alone had over $28 million in sales and leases, with 22 new listings and 31 sales, including this home in Pinecrest listed by Judy Zeder of EWM.  The Gables office had four sales over $1 million, three of which were over $2 million.
Situated in the front portion of a deep, corner lot in Pinecrest, Florida, 5995 SW 91 Street is a 4 bedroom 3 and a half bath home with plenty of space both inside and out. The rooms are spacious and the pool and back yard are absolutely gorgeous for spending afternoons and weekends. Take a look at this virtual tour and imagine yourself home!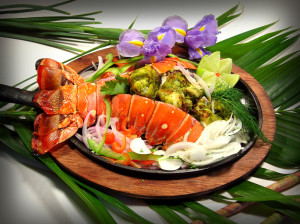 We had a delicious meal at this tiny little jewel, in a strip center in the Village of Pinecrest. They have an extensive menu that includes many vegetarian options, which is a must when eating out with my daughter. We started with two different lentil dishes Daal Waada and Daal Maakni, both delicious. My daughter had the Baingan Bharta, an eggplant dish and my son, husband and I shared the lamb special and the mango chicken curry. I can't wait to go back and try the lobster!
I usually save my market updates until the end of the quarter, but with so much activity going on I figured I should write a quick snapshot in case you are thinking of buying or selling a home in the next couple of months.
Since January first of this year, there have been 58 new listings of single family homes for sale in Pinecrest. Out of those new listings, 13 are already under contract, two are short sales and one is a foreclosure. A total of 17 homes have gone under contract since January first and there has been one closing, which is pictured above. The majority of the pending sales were for homes under $1,000,000. Six of them are short sales and one is a foreclosure.
If you are thinking of selling, now is the time. There are buyers out there looking and if your property is priced right, it will go under contract quickly. If you are a buyer who has been looking for a while, don't hesitate in making a solid offer when you see the house you like.
In early January, I posted
Interior Design Color Trends For 2014
. This adorable bathroom in a 1928
Old Spanish in Coral Gables
is purple with white accents. Other accents, such as a chandelier and Cuban tile, also contained the trendy purple color.
Today during our open house tour, I was pleasantly surprised with a series of new
single family homes for sale in North Coral Gables
. With the exception of 1220 Capri, which is beautifully updated, these are all
Old Spanish homes
that have been modernized without losing the character that buyers of Old Spanish homes look for.
All listings are courtesy of EWM International Realty.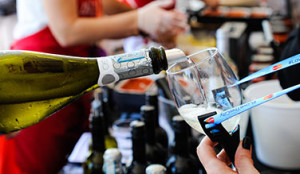 Wow! I barely survived President's Day Weekend, between Art Miami, the Miami International Boat Show, and Coconut Grove Art Festival, and it is time for the South Beach Wine and Food Festival, which starts on Thursday.
Happy 2014!  Add attending one of these cultural events to your 2014 Resolution List.  They take place in spectacular venues that many of us take for granted and help promote the arts throughout Miami-Dade County.
Miami's cultural season did not end with Art Miami and Art Basel, it merely took a small break for the holidays and is now back in full swing.  Whether you like art, music, or theater, you are sure to enjoy.
Young Arts Week January 6 -12
Fairchild's Garden Music Festival January 9-19
PAMM second free Saturdays January 11, 10:00 a.m-6:00 p.m.
Pinecrest Garden's Jazz In The Gardens January 11, 8:00 p.m.
Pinecrest Garden's Fine Arts Festival January 11 & 12 10:00 a.m-5:00 p.m.
Miami International Art Fair January 17-20
Beaux Arts Festival January 18 & 19
"The Complete Works of William Shakespeare" (comedy) at Pinecrest Gardens, January 24-26
Realty Trac's November Foreclosure Market Report shows that foreclosure start in Florida dropped 18.02% from the previous month and a whopping 45.9% drop year-over-year; completions were down 2.72% month-to-month and 15.59% from previous year; and overall foreclosure activity was down 15% and 23% respectively.
These decreases show that the foreclosure crisis is almost over, but the Florida still leads the nation in foreclosures, with one in every 392 homes getting a foreclosure filing and Miami is one of the highest cities with foreclosures in Florida.  There are currently 617 Miami-Dade foreclosed homes listed on the MLS.
Okay, it is another beautiful, hot, Miami day in December with lots going on.  If you are not busy and are looking for a new home for 2014, take a look at some of these open houses in the Village of Pinecrest.
One of my favorites, is the house pictured below.  It is a 1926 Old Spanish style home on a lushly landscaped corner lot.  It is also one of the few homes in Pinecrest with a separate guest house.