ILoveSoFla.com
South Florida Real Estate
Archive for the 'Neighborhood News' Category
Designed by Herzog and de Meuron, the Perez Art Museum Miami, is a beautiful new addition to Miami's growing sophisticated skyline.  Attendance is free for Miami-Dade residents this week.
Okay.  In case you are all "arted" out by Saturday, take a break and visit some historic homes and landmarks in Coconut Grove.  The annual Villagers Tour takes place in the Grove from 10:00 a.m.-3:00 p.m. December 7.  You need to purchase tickets in advance, so you know where to go to start the tour.  If you are interested in tickets, $35, contact me at 305-776-2792.
November was a busy month in Pinecrest.  There are currently 127 listings on the market, 18 of which were added to the MLS in November.  There are a total of 42 listings under contract, 12 that went pending in November.  14 properties closed in November out of a total 227 sales to date for 2013.  The highest sale for November is pictured above.  It closed for $3.175 million.  Coldwell Banker was the listing broker and EWM was the selling broker.
The highest priced sale so far this year was 6500 SW 98 Street, which was listed by the Campins Group and sold by Shelton and Associates.
Another banner week at EWM, with our Coral Gables office sales for the week totaling over $23,000,000 and our Miami Beach office totaling over $12,000,000!
EWM's Gables office had 24 sales, with 7 going at or above asking, and 23 new listings, 6 of which are foreclosures.
Sales are going strong due to a still- limited inventory and strong demand from buyers trying to get into the market.
Okay, we are starting to get busy toward the end of November with Thanksgiving and all of December's holidays, so here are 5 things to do in South Florida this month.
If you still have time on your hands remember these free things to do in South Florida:  Wallcasts, Soundscape Cinema Series, Chopin for All Concert Series.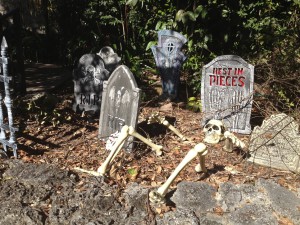 No bones about it…It's Halloween!  If you want to do something before, after, or instead of trick-or-treating try one of the following: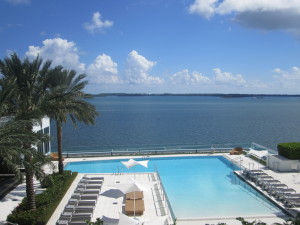 Unobstructed water views from this spectacular unit, which has been professionally designed by Adriana Hoyos.  Enter your private foyer directly from the elevator, open your front door and water views greet you.  The spacious unit includes two bedrooms, a den, 3 full baths, large kitchen with built-in Miele coffee maker, wine refrigerator, Subzero, and laundry room with a utility sink.  At $1,150,000 it is the lowest priced unit in the popular "9″ line of the modern state-of-the-art Jade building.

South Florida has an abundance of seafood, so why not celebrate by attending both the SoBe Seafood Festival on Miami Beach on Saturday October 19 and Coconut Grove Seafood Festival at Peacock Park in Coconut Grove on Sunday, the 20th.
We are already half way through October and almost at the end of the year.  2013 will probably break another record in terms of the number of real estate sales we have had in Miami-Dade County.  A quick snapshot of the Pinecrest real estate market shows the following:
205 single family homes have closed since January 1, 2013.  12 were short sales, 4 were bank-owned
 47 of the closed sales were between $1 million and 1.999.999.  25  were over $2 million.  Highest sale to date this year was for $3.8 million.
 42  single family homes are under contract, over half are distressed sales.  21 are short sales and 2 are bank-owned
out of the 42 pending sales, only 15 are listed for over $1 million, none are listed over $2 million
127 single family homes currently listed for sale, 5 of which are short sales and one is a bank-owned property
90 of the homes that are currently listed are over $1 million, 42 are listed over $2 million
Since October 1, there have been 11 new listings, 2 of which are short sales, and 2 homes have gone under contract.  So far, there have been no closed sales in October.  Going forward, I expect the inventory to increase slightly until Spring, at which point I think we will see more inventory come on the market.  I still expect properties priced from $600,000 – $1 million to move fairly quickly.
If you are a buyer, especially in the luxury price range, you will have a lot to choose from and have more negotiating room.
If you are a seller, you will want to price your property so that it sells before the inventory increases in the Spring.