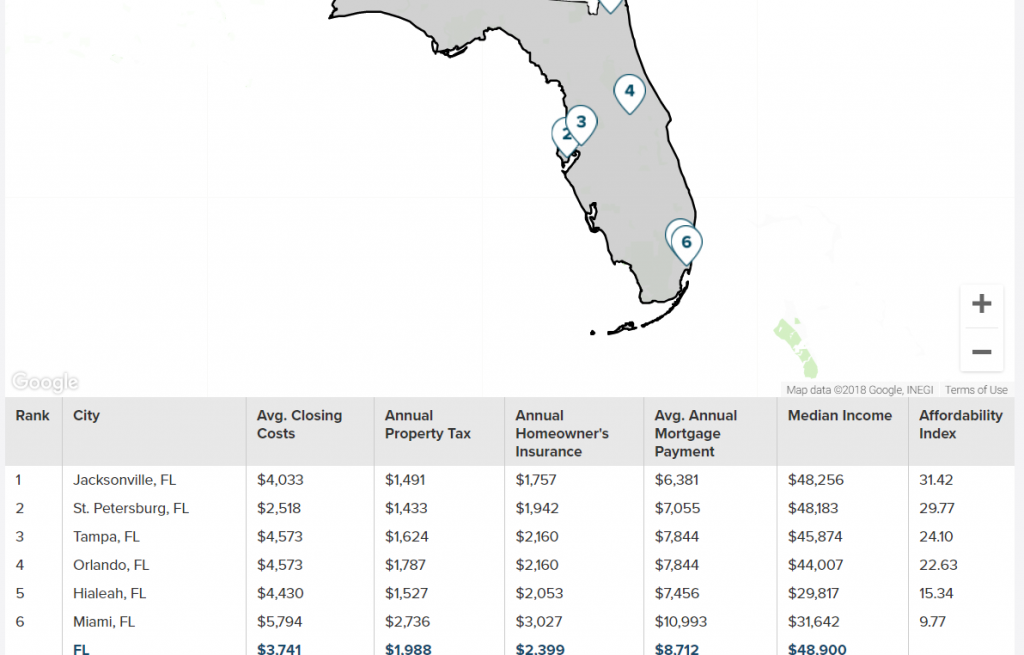 Affordability has become a real estate hot topic over the last several years and is going to continue to be one for at least the next 5 years.  As both millennials and baby boomers age, their demand on residential and commercial real estate are driving up prices at a time when incomes are close to stagnant and definitely not keeping pace with rising construction and real estate prices.
With boomers living longer and opting to age in place and millennials' ability to work remotely due to advances in technology, cities and states that remain affordable to these two age groups should fare well and be considered for potential investment properties.
In Florida, some of the cities that have made "affordable best of" lists include:
In South Florida Miami and Hialeah:  made Quicken Loans' list of Most Affordable Big Cities in America
Tallahassee:  on Realtor.com's  America's Most Affordable Outdoorsy Cities 2018
Palm Bay and Port Saint Lucie both made Realtor.com's list of America's Most Affordable Beach Towns 2018 edition
According to Livability.com, the six most affordable places to live in Florida are Kissimmee, Palm Coast, Cape Coral, Palm Bay, Orlando, and Gainesville.
Cape Coral was also picked as one of the cheapest places where you'll want to retire.
Although not all of Miami is affordable, according to Zillow the median home price in Miami-Dade County is $296,400, so there are pockets where both residential and commercial real estate is more affordable than in the higher priced areas, better known areas of the county.  These pockets still have room for appreciation over the next 5-10 years.