ILoveSoFla.com
South Florida Real Estate
Archive for the 'Investment Real Estate' Category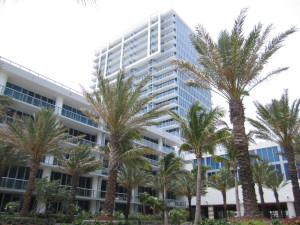 According to an article on 24/7 Wall St., the top 10 countries buying homes in the U.S. are:
1) The United Arab Emirates
2) Switzerland
3) Hong Kong & China
4) France
5) Italy
6) United Kingdom
7) Australia
8) Canada
9) Sweden
10) Germany
With South Florida rentals in high demand, increasing rents, and available rentals low, investors are searching for multifamily properties. According to LoopNet, 9 out of the Top 10 Most Popular South Florida Properties were multifamily.
Here are some multifamily properties for sale in Miami areas with high rent demand.
Going through my Google Alerts this morning, I came across so many articles that mentioned Florida and taxes that I decided I needed to blog about it.  Although it is not the only consideration to take when making a move, either as a business or an individual, taxes appear to be taking on a great degree of importance in terms of luring both companies and individuals to a state.
According to an article in the Detroit Free Press, The most tax friendly states for business, Florida ranks 5th.  The states who ranked higher were Wyoming (No. 1), South Dakota (No. 2), Nevada (No. 3), and Alaska (No. 4).  Based on that analysis, it is ironic that business interest groups are trying to reduce a 6% tax on commercial leases.  Supposedly Florida is the only state to charge a tax on leases.
Fox Business News', Do you live in a bad tax climate state, listed New York and New Jersey as the worst states for businesses when it comes to taxes.
Even luxury yacht owners fare better in Florida than other states, based on KUOW's, Luxury Yachts Set Out To Sea To Dodge State Taxes.
Since we don't have a state income tax, and are obviously pretty low on other tax criteria, we need to be careful not to overdue the race to be the lowest tax state across the board.  It is taxes that pay for education and infrastructure, which are extremely important in keeping our state a place where both individuals and businesses want to move.
I work with a lot of international clients who buy and sell real estate in Miami and often recommend they speak to a local attorney and/or CPA to discuss the tax implications of owning property here.  I came across a great article from Bilzin Sumberg Attorneys that addresses tax planning for foreigners buying real estate .
Many of my clients have been calling me, shocked at how rapidly home prices have risen over the last year and questioning whether the South Florida real estate market is entering a new bubble.  Although this graph confirms that prices have gone up, we are a long way off from the peak.  Given that we arrived at inflated pricing due to speculation, easy and bad mortgages, and fraud, I think we will stay off the peak for quite a while.
The reason for our current rise in prices is due to a lack of inventory.  Many homeowners who bought at the peak are still under water and will be for quite some time; foreclosures and short sales have been slow to work through the backlog; there are investors with large amounts of cash looking at real estate; mortgages are still difficult to get; and appraisals have been off of what buyers with mortgages are offering thereby keeping owner/occupiers out of the housing market.  Now that builders have started to construct new homes and buildings, inventory should start to creep up again.
Based on the Miami Herald's Economic Time Machine in the July 1 Business Monday, at the current pace of value increases, we won't hit a new peak until July of 2018.
You know what they say about real estate, location, location, location, and boy does 1542 Drexel Avenue #205  have it.  Location:  2 blocks from Lincoln Road.  Location:  1 block from Espanola.  Location: 3 blocks to the Ocean.  In the heart of Miami Beach, yet on a quiet, low traffic street, this fully furnished unit is the perfect Miami Beach Pied-A-Terre.  Rarely available one bedroom.  The last one bedroom for sale in this boutique building was in 2011!
If you are looking for an investment property instead of a weekend get-a-way, the last fully furnished unit that rented in this building was a studio that rented for $1500 per month!  Listed for sale, fully furnished (minus the art work) for $170,000.
A quick snapshot of the overall market for 2012:
Single Family home sales increased 21% in 2012.  Those listed between $300,000 to under $1 million increased 50%.  Home sales for those over $1 million increased 64%.
Condo sales increased by 6%.  Condos between $300,000 to under $1 million increased 45% and those listed over $1 million increased 62%
With that amount of activity, low inventory and cash still flooding our market, many buyers are frustrated.  If you are one of them, there are several things you can do to have your offer considered on a new listing.
1) The most important item to have clear is the financial aspect of your purchase.  If you are a cash buyer, make sure you have proof of funds ready to accompany an offer.  If you are going for financing, have your pre-approval letter from your mortgage company with as few contingencies as possible.
2) Have your real estate agent put you on a system where you are being notified the instant a property that meets your criteria hits the market.
3) Make the time to go see the property the first day.  There are a lot of buyers who are making offers the first day because they have been familiarizing themselves with the market and know that if the property is priced right, it will sell.
Black Friday brings out buyers looking for bargains and buyers looking for Miami real estate investment properties are here in droves.  While most people are enjoying time with family and friends, Realtors are busy selling properties.  Driven by news reports of increasing prices, decreased inventories, and increasing rents both local and foreign buyers continue to purchase Miami real estate for investment.
The top places where my buyers are looking, not in any particular order:
These neighborhoods are all located near public transportation, restaurants, entertainment and shopping, and all of them are in demand with people looking to rent.
Tuesday night, CBS 4 reported on a homeowner whose house has been taken over by squatters.  According to the story, the house was sold and when the Realtor went to the final walk through before closing, she found people living in the house.  The people living there claim they were duped and rented the property.
During the height of foreclosures, many properties had sqatters move in.  This house, however, was not in foreclosure, was actively listed with a real estate agent and had probably had activity with showings and, most likely, inspections.  The owner had to hire an attorney.  The "tenants" have 40 days to move out.
Watch the video and let me know what you think.
In case you think that the investment in Miami is starting to ebb, there is an article in today's Business Monday about Fort Capital Management, a private equity firm, buying up prime South Florida real estate.  Their most recent purchase it the Surf Club in Surfside.
Miami-Dade's strong rebound in the tourism industry is driving up sales of hotels and fueling construction.