ILoveSoFla.com
South Florida Real Estate
EWM Realty International, Inc. had another amazing week.  Our Coral Gables office alone had over $28 million in sales and leases, with 22 new listings and 31 sales, including this home in Pinecrest listed by Judy Zeder of EWM.  The Gables office had four sales over $1 million, three of which were over $2 million.
There are the tried and true brunch restaurants that are always good: The Biltmore, Zuma, MC Kitchen, and Whisk, to name a few. Or you could go to one of Zagat's 10 Best Bets. By why not try something other than just sitting at a restaurant this year? Combine brunch with a stroll in the gardens with different, such as Fairchild Garden's Brunch, a tour of a museum Verde at PAMM, or an overview of Miami from the water by enjoying Easter Brunch on the Island Queen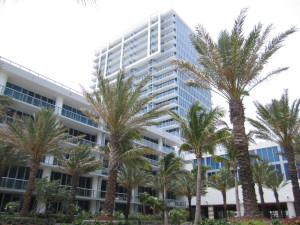 According to an article on 24/7 Wall St., the top 10 countries buying homes in the U.S. are:
1) The United Arab Emirates
2) Switzerland
3) Hong Kong & China
4) France
5) Italy
6) United Kingdom
7) Australia
8) Canada
9) Sweden
10) Germany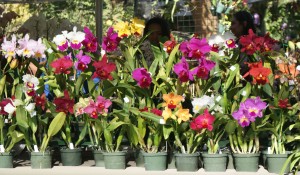 The 12th annual international orchid festival takes place at Fairchild Garden from March 7-9. Stroll through the gardens and browse the 10,000 plants that will be on sale from international vendors, stop by and have lunch at the Orchid Tea Room, Glasshouse Cafe, or Lakesaide Cafe, then continue enjoying all the garden has to offer including: interactive gardening workshops, Wings of the Tropics butterfly conservatory, Tropical Fruit Pavilion, and Rainforest. During your strolling, you are sure to see 16 intricate design pieces by Brazilian designer Hugo França, who uses reclaimed wood to make functional, natural pieces like chaise lounges and tall benches.
Situated in the front portion of a deep, corner lot in Pinecrest, Florida, 5995 SW 91 Street is a 4 bedroom 3 and a half bath home with plenty of space both inside and out. The rooms are spacious and the pool and back yard are absolutely gorgeous for spending afternoons and weekends. Take a look at this virtual tour and imagine yourself home!
Okay, so you survived February's packed art, boat and food calendar and now it is time for March Madness Miami Style. There is so much to do that you will not have time to do everything, so I am picking some of my favorite March activities to highlight here. Whether you are into sports, dancing, film or food, there is something to do this month!
Carnaval On The Mile March 1-2 – FREE
Winter Party Festival March 5-10
World Golf Championship March 6-9
Miami International Film Festival March 7-16
Calle Ocho Street Party March 9 – FREE
Miami_Dade County Fair and Expo March 13-30
Sony Open Tennis March 17-30
Winter Music Conference March 21-30
Ultra Music Festival March 28-30
Deering Estate Seafood Festival March 30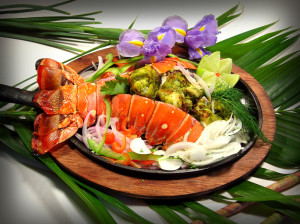 We had a delicious meal at this tiny little jewel, in a strip center in the Village of Pinecrest. They have an extensive menu that includes many vegetarian options, which is a must when eating out with my daughter. We started with two different lentil dishes Daal Waada and Daal Maakni, both delicious. My daughter had the Baingan Bharta, an eggplant dish and my son, husband and I shared the lamb special and the mango chicken curry. I can't wait to go back and try the lobster!
I usually save my market updates until the end of the quarter, but with so much activity going on I figured I should write a quick snapshot in case you are thinking of buying or selling a home in the next couple of months.
Since January first of this year, there have been 58 new listings of single family homes for sale in Pinecrest. Out of those new listings, 13 are already under contract, two are short sales and one is a foreclosure. A total of 17 homes have gone under contract since January first and there has been one closing, which is pictured above. The majority of the pending sales were for homes under $1,000,000. Six of them are short sales and one is a foreclosure.
If you are thinking of selling, now is the time. There are buyers out there looking and if your property is priced right, it will go under contract quickly. If you are a buyer who has been looking for a while, don't hesitate in making a solid offer when you see the house you like.
In early January, I posted
Interior Design Color Trends For 2014
. This adorable bathroom in a 1928
Old Spanish in Coral Gables
is purple with white accents. Other accents, such as a chandelier and Cuban tile, also contained the trendy purple color.
Today during our open house tour, I was pleasantly surprised with a series of new
single family homes for sale in North Coral Gables
. With the exception of 1220 Capri, which is beautifully updated, these are all
Old Spanish homes
that have been modernized without losing the character that buyers of Old Spanish homes look for.
All listings are courtesy of EWM International Realty.