ILoveSoFla.com
South Florida Real Estate
Archive for the 'Pinecrest' Category
November was a busy month in Pinecrest.  There are currently 127 listings on the market, 18 of which were added to the MLS in November.  There are a total of 42 listings under contract, 12 that went pending in November.  14 properties closed in November out of a total 227 sales to date for 2013.  The highest sale for November is pictured above.  It closed for $3.175 million.  Coldwell Banker was the listing broker and EWM was the selling broker.
The highest priced sale so far this year was 6500 SW 98 Street, which was listed by the Campins Group and sold by Shelton and Associates.
Another banner week at EWM, with our Coral Gables office sales for the week totaling over $23,000,000 and our Miami Beach office totaling over $12,000,000!
EWM's Gables office had 24 sales, with 7 going at or above asking, and 23 new listings, 6 of which are foreclosures.
Sales are going strong due to a still- limited inventory and strong demand from buyers trying to get into the market.
Okay, we are starting to get busy toward the end of November with Thanksgiving and all of December's holidays, so here are 5 things to do in South Florida this month.
If you still have time on your hands remember these free things to do in South Florida:  Wallcasts, Soundscape Cinema Series, Chopin for All Concert Series.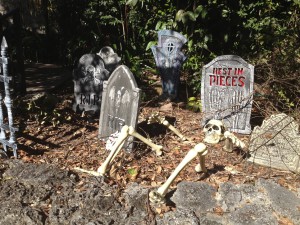 No bones about it…It's Halloween!  If you want to do something before, after, or instead of trick-or-treating try one of the following:
We are already half way through October and almost at the end of the year.  2013 will probably break another record in terms of the number of real estate sales we have had in Miami-Dade County.  A quick snapshot of the Pinecrest real estate market shows the following:
205 single family homes have closed since January 1, 2013.  12 were short sales, 4 were bank-owned
 47 of the closed sales were between $1 million and 1.999.999.  25  were over $2 million.  Highest sale to date this year was for $3.8 million.
 42  single family homes are under contract, over half are distressed sales.  21 are short sales and 2 are bank-owned
out of the 42 pending sales, only 15 are listed for over $1 million, none are listed over $2 million
127 single family homes currently listed for sale, 5 of which are short sales and one is a bank-owned property
90 of the homes that are currently listed are over $1 million, 42 are listed over $2 million
Since October 1, there have been 11 new listings, 2 of which are short sales, and 2 homes have gone under contract.  So far, there have been no closed sales in October.  Going forward, I expect the inventory to increase slightly until Spring, at which point I think we will see more inventory come on the market.  I still expect properties priced from $600,000 – $1 million to move fairly quickly.
If you are a buyer, especially in the luxury price range, you will have a lot to choose from and have more negotiating room.
If you are a seller, you will want to price your property so that it sells before the inventory increases in the Spring.
Well, it finally happened.  My neighbor has sold his home on a beautiful, tree-lined, deep lot in north Pinecrest.  It is not quite an acre, but I am guessing a huge home will be going up on the site.  I hope I am wrong and that our soon-to-be-new-neighbor will appreciate all of the wildlife their back yard is home to and remodel instead of tear down and build the maximum allowed home.  Over the years that we have lived in our house, we have enjoyed seeing fox and watching  large predatory birds nest and raise their young in our neighbor's yard.
We are lucky to live in the Village of Pinecrest, which like many cities in Miami-Dade County, has landscaping regulations that include tree preservation, but I have witnessed lushly grown lots be completely bulldozed to accommodate  homes that cover the majority of the lot.  Once built, small oaks and palm trees are planted in the front and back yards with shrubs planted around the sides.
The house below is a great example of how existing trees can be incorporated into new construction.  The house on this lot was torn down but many of the trees were kept.  They provide shade and character for the house as well as a canopy to shade the street.
I love October in South Florida.  Not only does the weather start to tease with occasional cooler, drier temperatures, but it is the official start of our art season.  Although we now have cultural activities year-round with our monthly art walks, museum exhibits, and great musical programming at the Arsht Center and venues throughout South Florida, we really kick into high gear in October.  Here is a list of some venues to try in October:
In case you have a free day in October with this calendar,remember most of our museums have free days every month.
Tomorrow is the second Wednesday in September, which means it is time for WineWednesday at Anacapri Wine Bar in Pinecrest.  If you have never been, you are in for a treat.  $10 is all it costs to sample dozens of wonderful wines from around the world.  They also have  food to sample while you are sipping wine and socializing with friends.
Properties that were in communities near public transportation with frequent routes did 42% better in maintaining their value than those that were not near public transportation.  As real estate sales in Miami continue to rise, neighborhoods near public transportation are some of the areas with the tightest inventories.
Many communities, such as Brickell and Coral Gables, have added trolleys and many suburban communities, such as Pinecrest and Palmetto Bay, have added People Movers.
Even though this close to the start  of the school year sales should be slowing down, nothing could be further from reality.  Our EWM office had over $20 million worth of sales this week, which represents a total of 31 sales.   5 of the sales went for the asking price and 3 went above asking.
The graph below is for single family homes in Pinecrest, a neighborhood known for its luxury homes on large lots community parks and great schools.  Second quarter inventory in Pinecrest is down 12% from the same time last year, and based on both closed and pended sales for the quarter, there is only a 4.7 month supply of inventory.  Although it is only a snapshot of one Miami community, it is indicative of what many communities are going through:  tight inventories, increasing sales, and frustrated buyers.